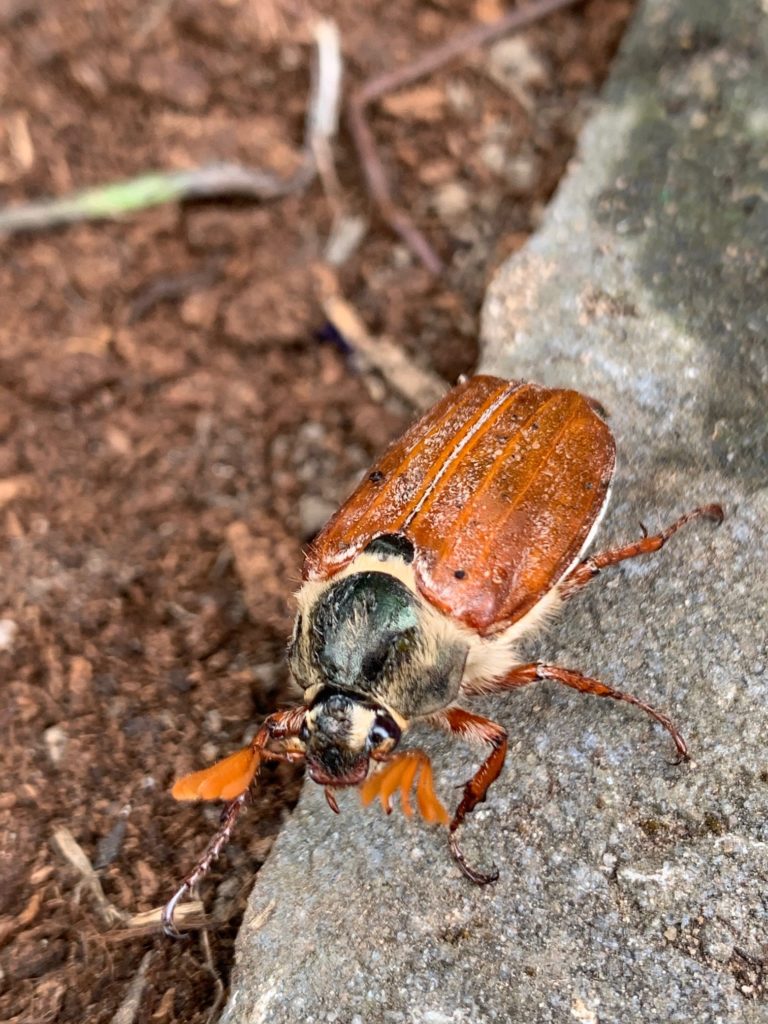 Yesterday, I was confronted by a large flying object at our front door at 6am. We leave the porch light on at night so I assumed it was a hawk moth though it was made a very impressive noise in flight somewhat reminiscent of a chinook helicopter. Thankfully, after inspecting me closely it flew off. Well at least the encounter prompted me to seek out some of my old Beatles vinyl records so that afternoon I treated my neighbours to loud renditions from the Blue Album and Rubber Soul.
This morning at 6am I collected the hens water container from the front door as usual and proceeded to fill it up at the sink. Imagine me surprise when I saw what was almost certainly a very wet version of that same flying object staring up at me wistfully from the bottom of the sink bowl. I quickly gathered him up and took him outside and treated him to a photo session (above) while he gradually cleaned the water off his wings.
A stag beetle I thought and Liz confirmed that these beasts were indeed very rare and we were lucky to have encountered one. Google quickly confirmed they are indeed endangered so I congratulated myself that I had saved one of Britain's most rare insects. I found a website where you can report sightings of the stag beetle and upload photos. I figured they would love my snapshot so I started filling in the form. Half way down the form it provided a link to beetle images. With just a flicker of doubt entering my head I reckoned I had better just check …
Well I found our beetle. Not a stag beetle after all. A common or garden cockchafer beetle. I read with horror the description of the beetle whose life I had spared….
" The beetles – known as cockchafers – are set to terrorise Brits throughout the summer months with their high-pitched screams as they leave a trail of destruction. The inch-long creepy crawlies have been living underground for the last four years and living off larva. But now having entered their adult stage – the big bugs are expected to make mayhem up and down the length and breadth of the country. The giant beetles also called doodlebugs or billy witches have already begun terrorising the British public across the South of England.
Cockchafers make an irritating buzz when flying, and the gigantic beetles are known for causing irreparable damage to gardens and biting humans.They are mostly extinct across the rest of Europe due to the use of super-strength pesticides that are outlawed in the United Kingdom. But with the United Kingdom adopting stricter laws which mean only green bug-killers can be used – the cockchafers are set to cause havoc. The giant beetles also called doodlebugs or billy witches have already begun terrorising the British public across the South of England."
Mind you it was the "Daily Star" so you can take that lot with a pinch of salt and if Europe has wiped them out with pesticides I will happily live with my doodlebug even if he does nick a couple of my cherries. Apparently he is also prized as a fine dinner by rooks and, of course, the French who seem happy to cook anything that moves.